Design a publication portfolio for a meal kit delivery service company opening to a community of 250,000 people.
Identify the Target Market, name the company and create:
Logo, Poster, Advertisement, Promotional Items, Business Cards

Good design must be framed by a clear strategy and target market.
In a world saturated with meal kit companies, my goal was to identify a niche for my client's meal kit company to stand out. 

Which is why I turn to researching my client's four biggest competitors: 
Blue Apron, Hello Fresh, Plated, and Sun Basket

What makes these companies so competitive is that they are all crammed into an overlapping targ
et market. These companies focus on targeting the college student and the working parents of families, yet none of these groups have the time to enjoy the whole cooking experience.
The way we can stand out from these other companies is by targeting a group with little mobility and lots of time
:
baby boomers and th

eir families.

After brainstorm I found the name: "Golden Earth"
While gold is usually associated with luxury, when combined with a contrasting word like earth it speaks to the value of our planet and the food that comes from it, that is in a lot of ways more valuable than gold. 
The color palette centered around the brown of soil was meant to be a nod to popular color schemes for baby boomers while maintaining a sense of fresh, warm and homey with pops of yellow and pink.

The wordmark is a custom hand-lettered script, coupled with a simple icon, once again alluding to feelings of home-made and approachable.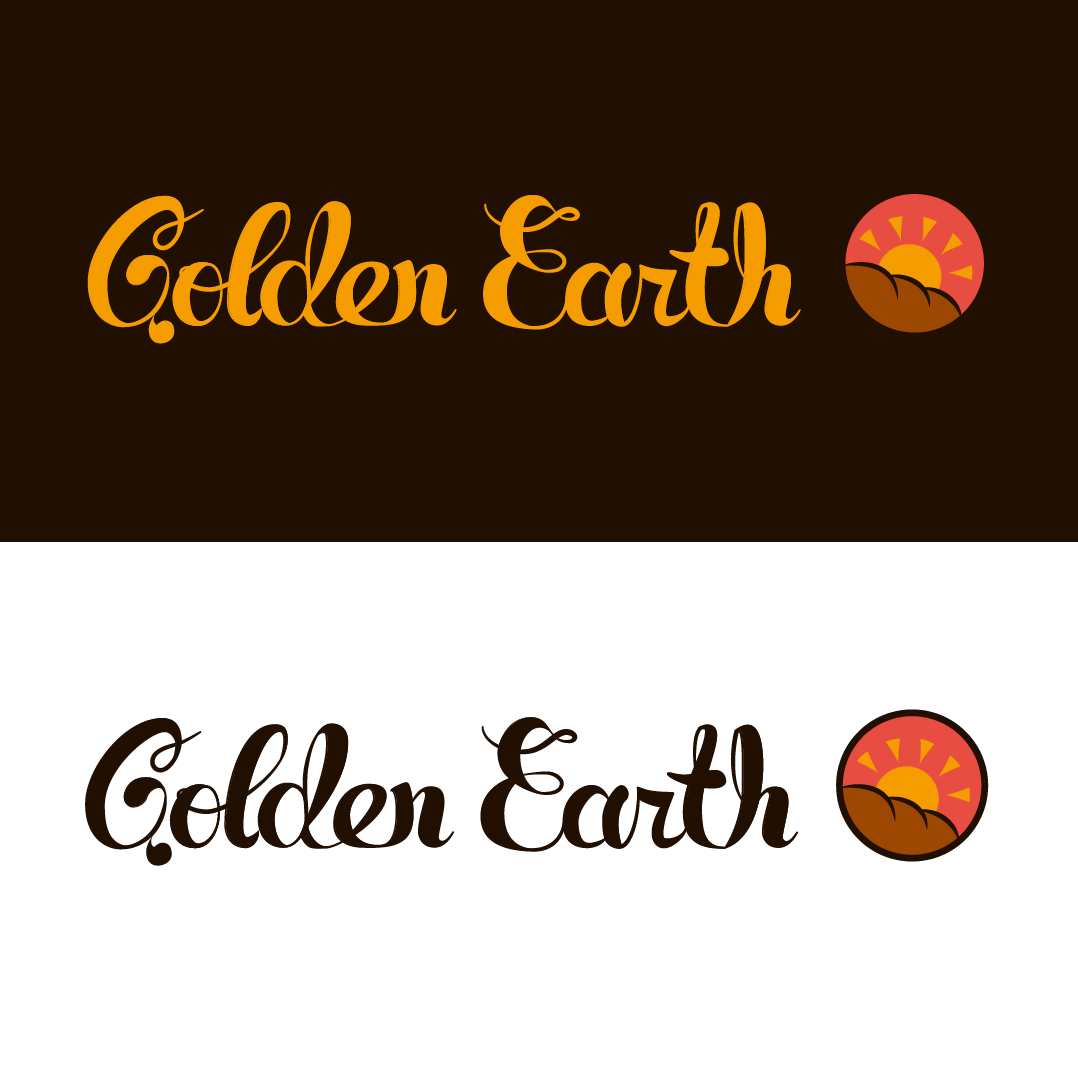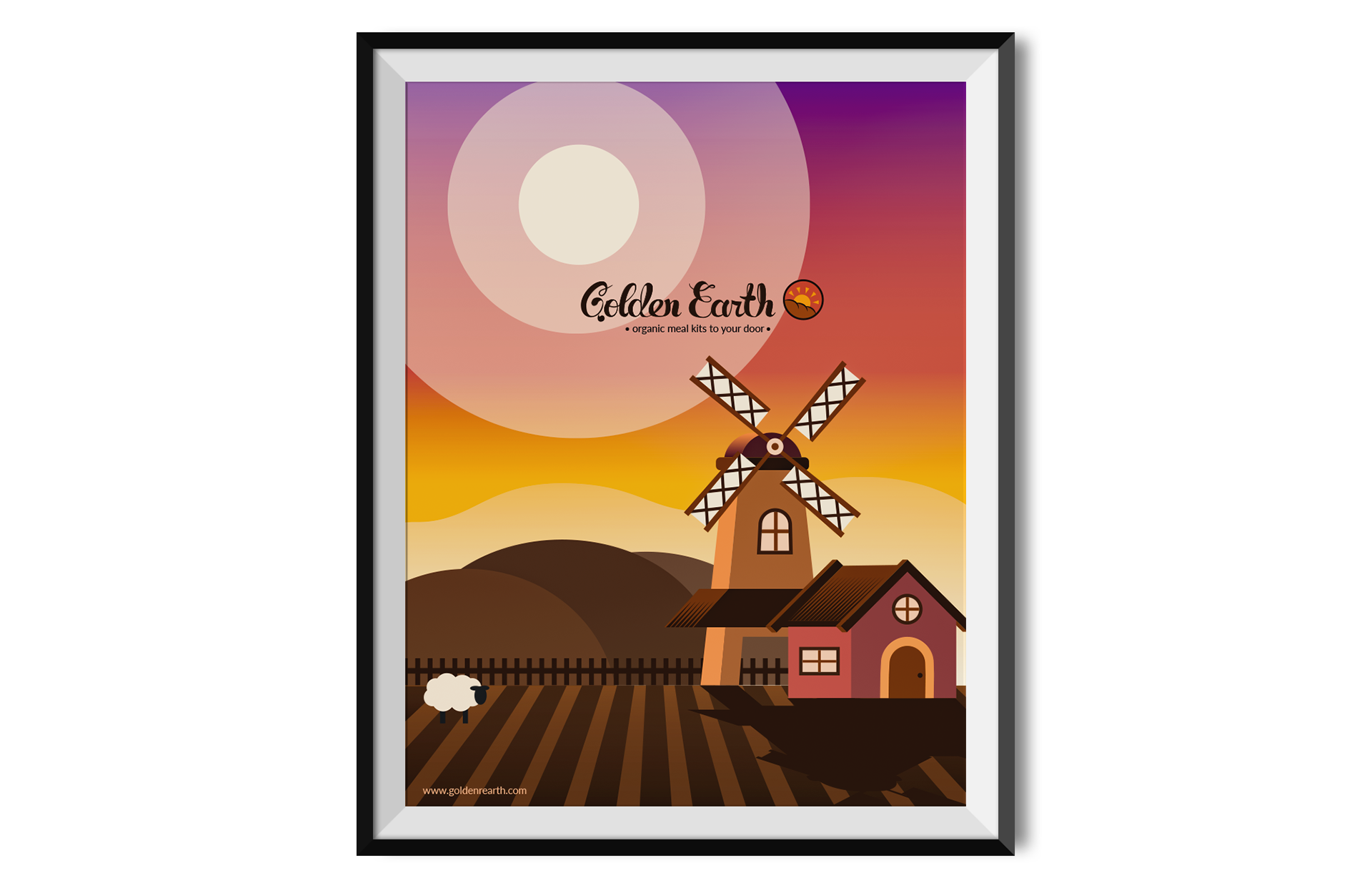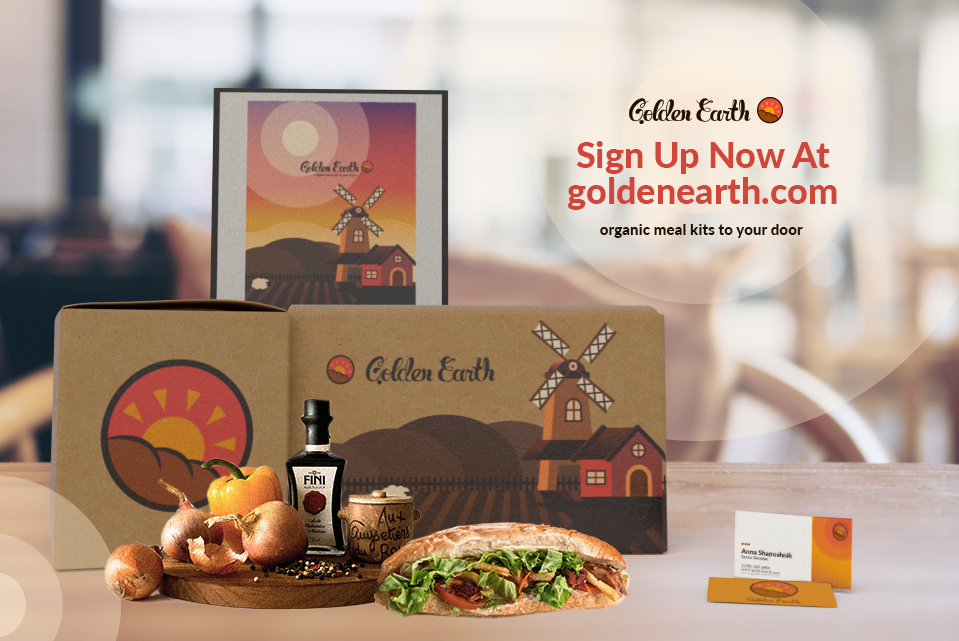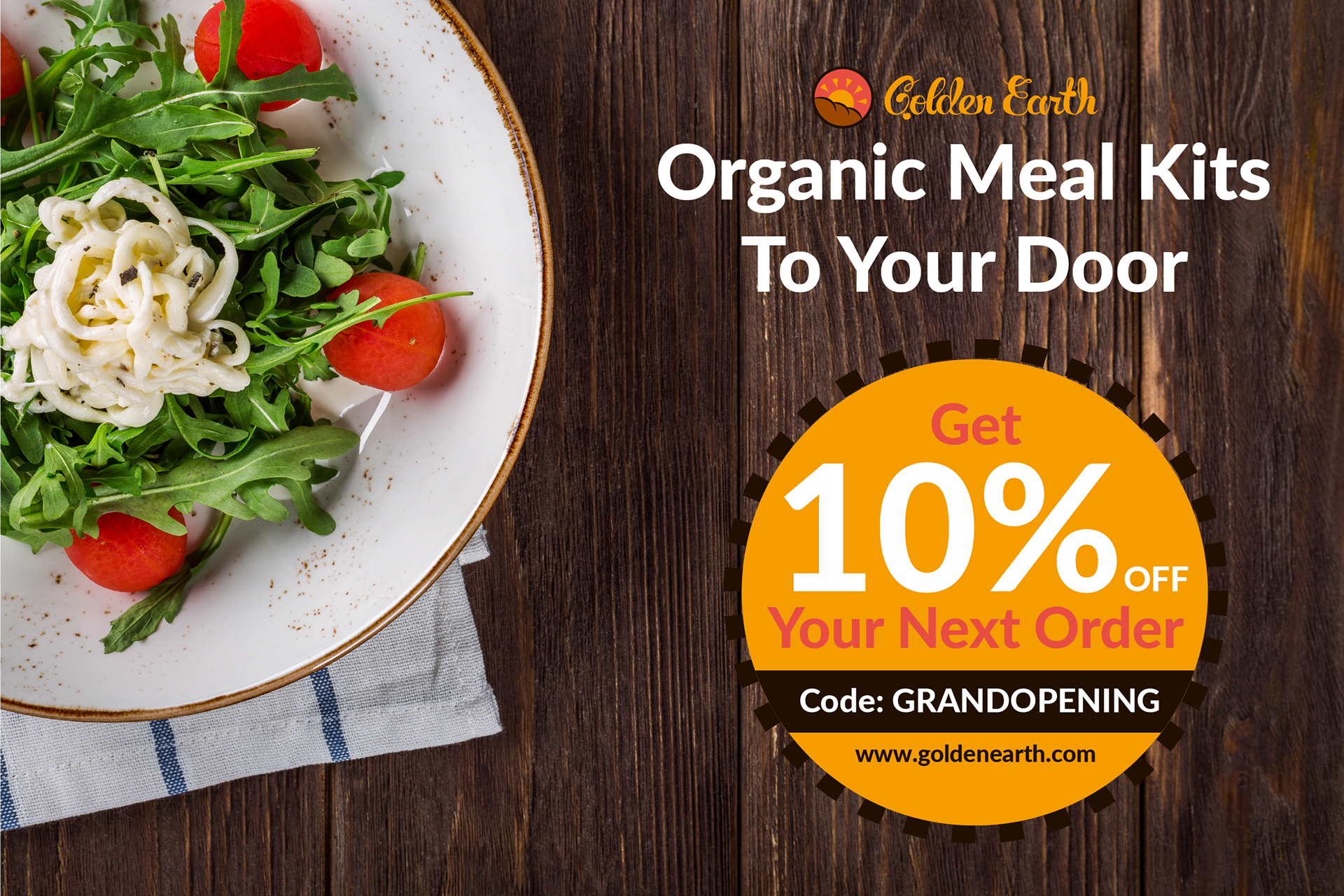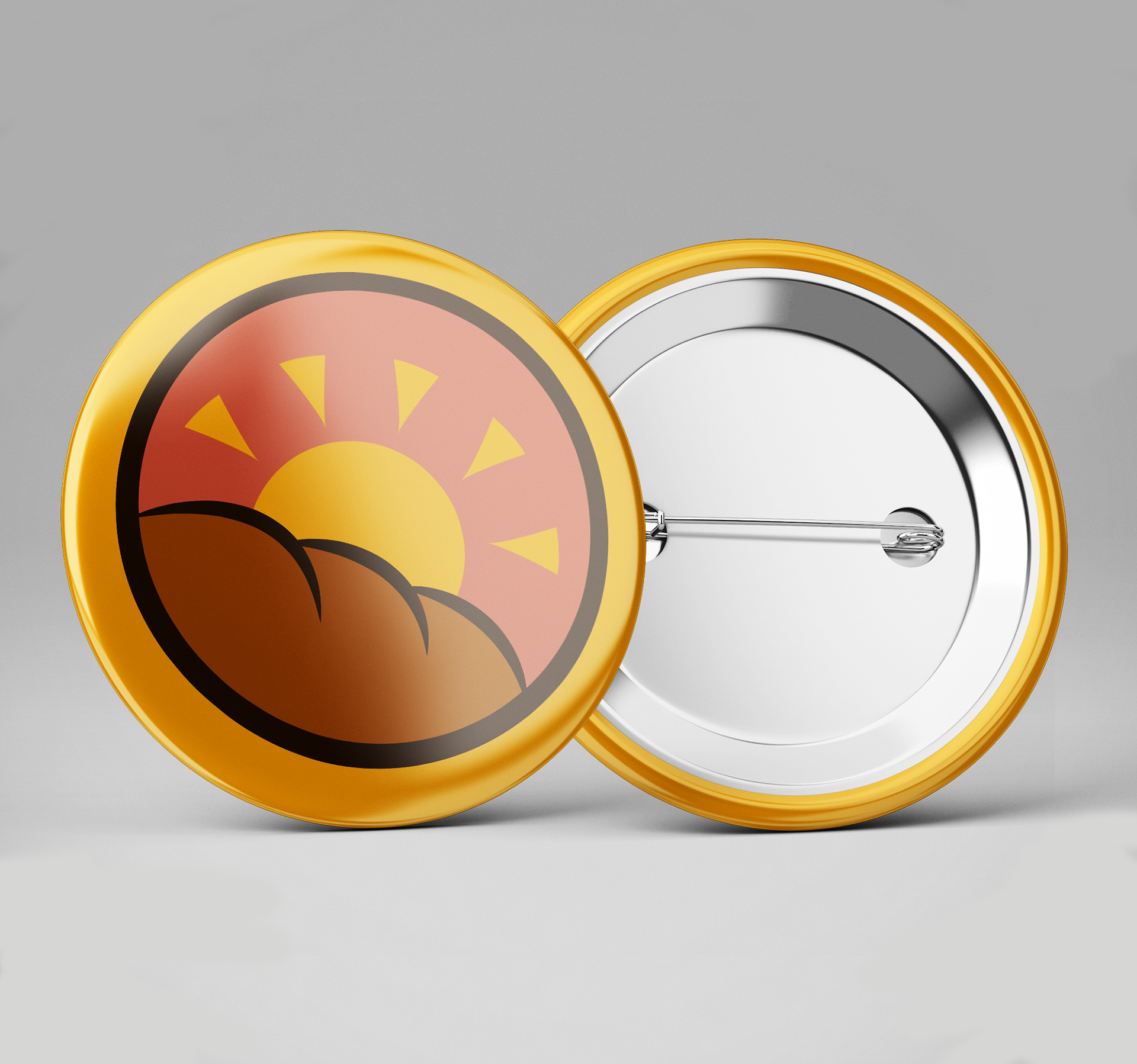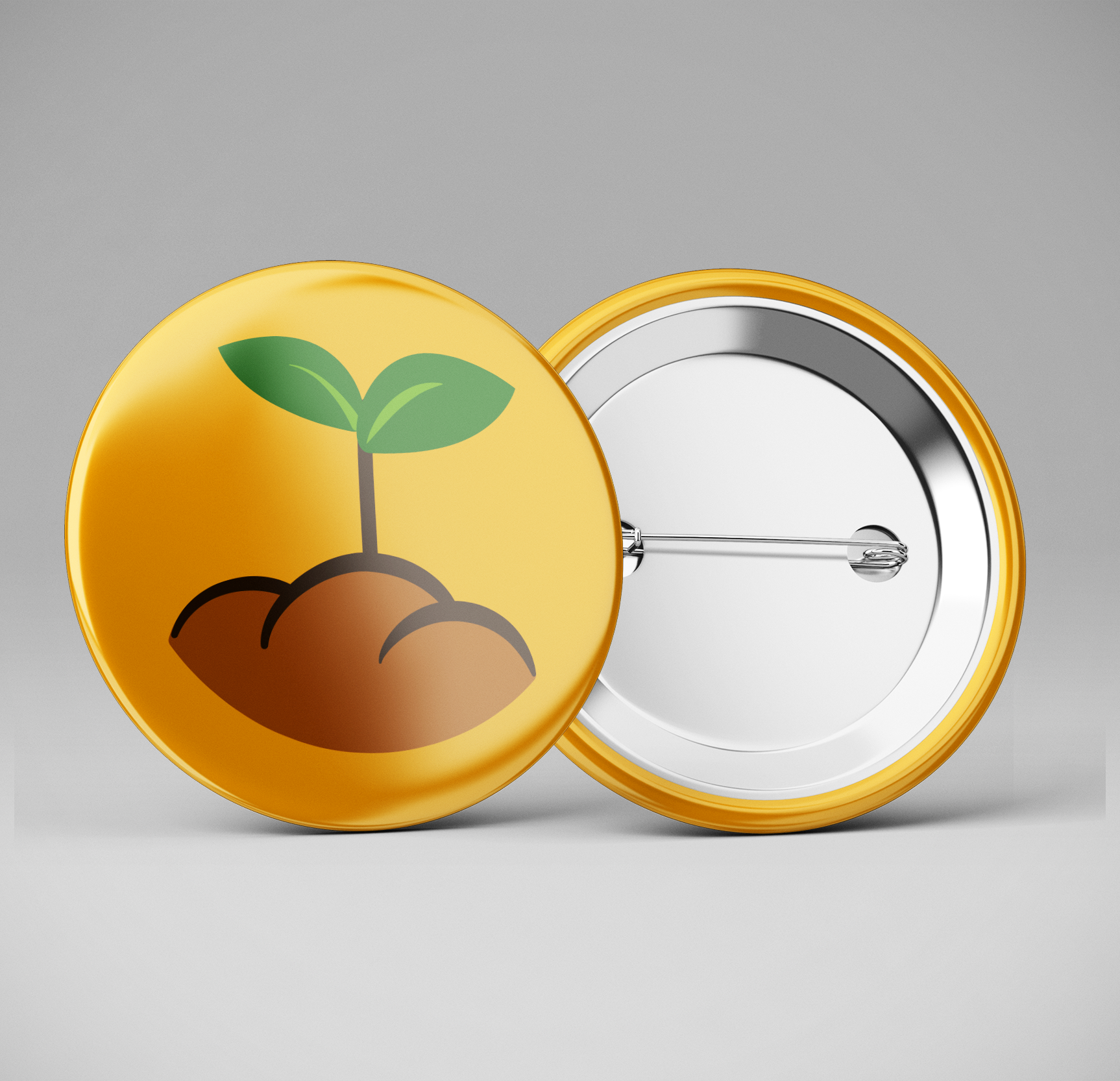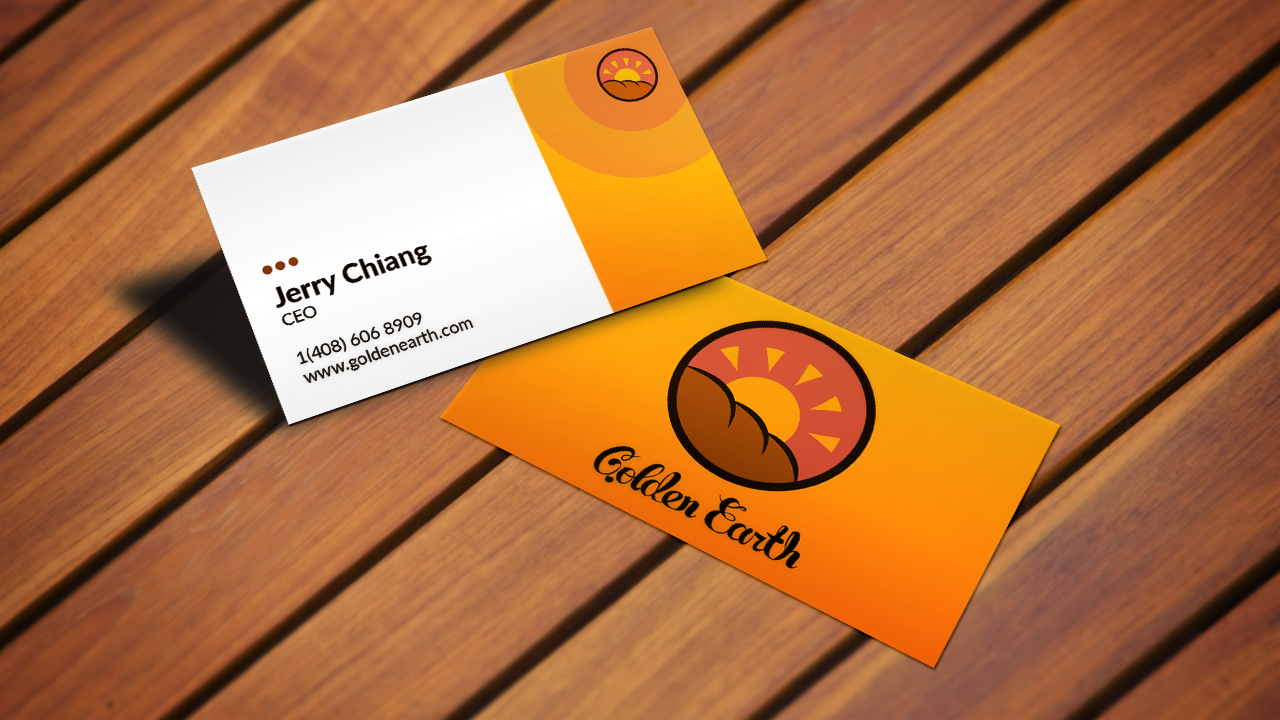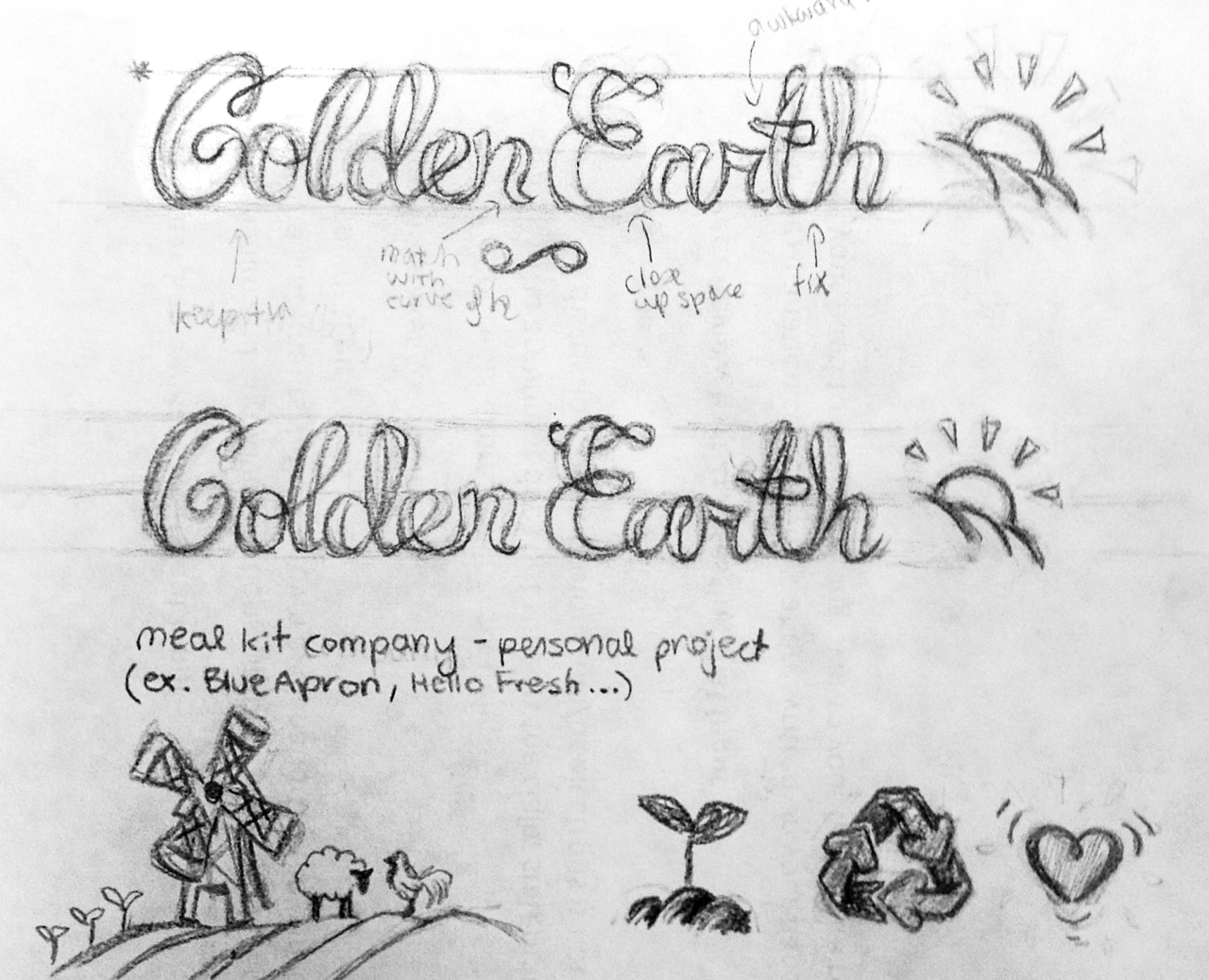 All designs © Anna Shaposhnik